We may not have chestnuts roasting on an open fire quite yet, but Jack Frost is certainly nipping on our nose! So, its that time of year where we put on our yule tide carols being sung by a choir and get dressed up like eskimos. Everybody knows a turkey and some mistletoe, help to make the season bright (okay, enough of the song)! The thing that really ushers in the holiday season for us - even before the start of our advent calendar - is dressing the Christmas tree. We feel that carefully checking each and every light works, delicately hanging each bauble, and meticulously balancing the star at the top of the tree epitomises the festive cheer of the season.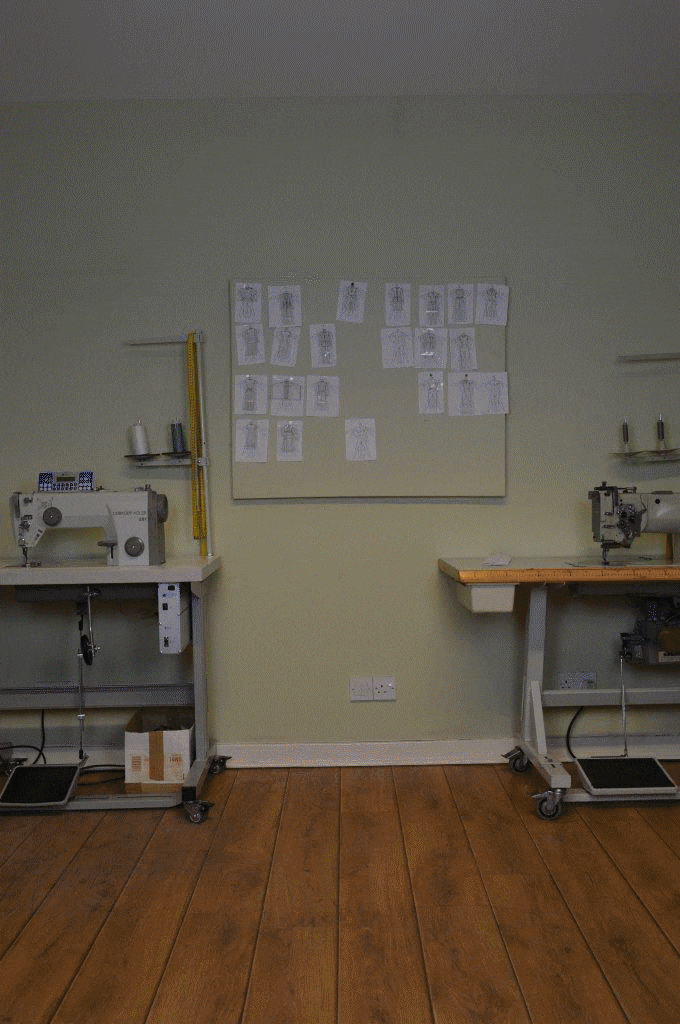 This year we thought we'd take you along as we decorate the tree that sits in the sewing room for the holiday season, and maybe even share a few handy tips and tricks along the way. Now, we must admit we prefer a real tree - you just can't beat the smell of a Christmas tree - but unfortunately, we don't think you'd all be too appreciative if your garments came out smelling like pines! So, our Christmas tree in the sewing room is artificial, but it's still just as fun!
Step One
Lights, camera, action! Well, just lights…
Handy hint: There's nothing more frustrating than getting all the way to the top of the tree only to realise that you've missed a whole section on the way up (who's mad? I'm not…). We've found the best thing to do is wrap each branch individually, starting at the trunk and winding your way out to the end before starting on the next. This will take quite a few strings of lights but trust us, it'll be worth it in the end.
Step Two
All the bells and whistles
Almost done, but what tree is complete without it's hanging decorations? This year we're going with our own tree decorations from our Christmas range (shameless plug!) but whatever you go with make sure they stick with your colour theme. This isn't so much a handy hint as it is common sense, but generally more fragile ornaments go towards the top of the tree (out of the reach of children and pets) and our favourite, most intricate decorations go roughly eye level - all the better to be seen! Traditionally bigger ornaments go along the bottom and we get smaller as we go higher, but we've always been in favour of having a couple of 'statement' baubles at the top, but just go with whatever feels natural - there are no rights and wrongs to the art of tree decorating!
Step Three
A star, a star, shining in the night
There are infinitely many different things you can choose to adorn the top of your tree, but we like to stick with a star for many reasons which we won't bore you with now. Whatever you chose to go with you really can't go far wrong, as with more or less every other step make sure you stick with your colour scheme - lighter colours are usually best for the star (makes sense, right) you can even make the star more of a masterpiece by sticking a couple of lights underneath it to really shine a spotlight on it.